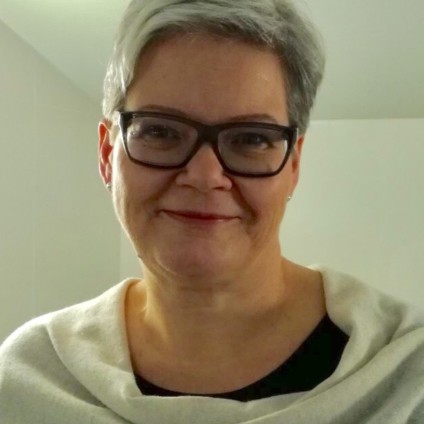 Mervi Vuolas
Textile and Fibre Art
Service Design
Textile Design
Teacher
Turku University of Applied Sciences
Funeral Palls/covers
I am a textile artist, teacher and entrepreneur. I rent and sell funeral palls/covers, teach service design, and make art using second hand materials.
Experience

Work experience

Updated 6/2023

Turku University of Applied Sciences

Senior Lecturer in Design

2002 – present

Halikko

Teacher of Visual Art

2000 – 2002

University of Industrial Art in Helsinki – UIAH (now: Aalto University)

M.A. (Art Education)

2000 – 2021

UIAH (now: Aalto University)

M.A. (Textile Art)

1986 – 1991
Works
Funeral pall have made by hand from rough natural material.
Funeral cover is available for rent for blessing and farewell events.