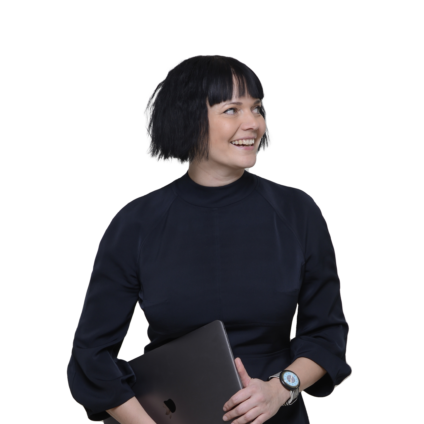 Annaliisa Salmelin
Service Design
Business Design
User Interface design
Graphic design
Designer
Facilitator
Project manager
Senior Designer, Service designer, Aneljäviis
Aneljäviis
I've worked as a designer for 20 years in various fields of design. I've been focusing on developing businesses, services and strategies by conducting service design and user-centric design processes. In projects, my role besides being a designer, is to lead and manage multidisciplinary teams to their objectives. When in need, I'm also comfortable in a professional role like UX, UI or graphic designer in bigger projects. 

My strength lies in empathy, visualization and seeing the big picture while developing businesses. I'm radically organized and creative at the same time. I love communicating through doing.

I'm intrigued by people and how they behave when choosing a service or a product. How did they make the decision? What influences making the decision? Why did I choose this and you choose to choose that? I could say that the interaction and observation of people's behaviour keep me interested in developing better services. We are all individuals and we have hopes and needs related to our situation in life. The more we focus and know our customers the better we can serve them. 
Experience

View CV

Work experience

Updated 8/2023

Aneljäviis

Senior Designer / Founder

2011 – present

Provoke Design Ltd (Infinity Design Ltd)

Lead Designer

2006 – 2010

Laurea University of Applied Sciences

Master of Business Administration (MBA), Service Innovation and Design

2012 – 2014

Turku University of Applied Sciences

Bachelor of Arts, Industrial Designer

2002 – 2006