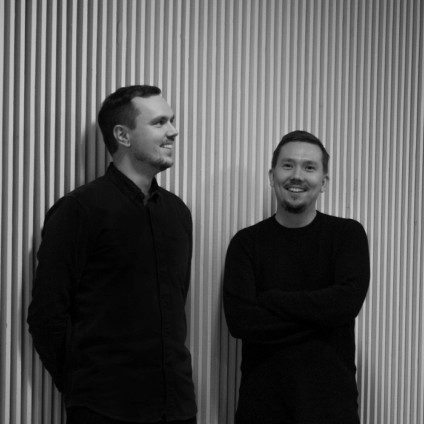 Jukka Jokinen
Industrial Design
Furniture Design
Interior Design
Service Design
Designer
I am a designer and co-founder in Jokinen Konu Design.

Jokinen Konu Design is an award-winning design studio founded by Jukka Jokinen and Heikki Konu. The Helsinki based studio is focused on product, interior and furniture design. They are characterized by a versatile knowledge of materials, from glass to wood and other materials. Jokinen and Konu have been nominated for the Formex Nova Nordic Designer of the Year 2020 Award. 

You can get to know our high-quality expertise and realized cooperation on our website and in social media. You can also easily and reliably order our unique products from our own online store. If you want to know more, contact us and we will tell you more about our expertise and we will be happy to hear more about your wishes.
Experience

Work experience

Jokinen Konu Design Oy

Entrepreneur/ designer

2020 – nykyhetki

Innolux (Innojok Oy)

Designer

2018 – 2021

Jukka Jokinen Design

Entrepreneur/ designer

2016 – 2020

YIT Corp.

Designer trainee

2017 – 2017

YIT Corp.

Site Manager

2012 – 2016

Education

Aalto University

Master of Arts

2017 – 2020

Aalto University

Bachelor of Arts

2014 – 2017

Metropolia University of Applied Sciences

Construction Management

2010 – 2013
Works
Tools and methods

Fusion 360

Industrial design

Rhinoceros 3D

Glassblowing

Conceptual design

Service design
Materials

Metals

Wood

Textile

Glass

Clay
Collaborators