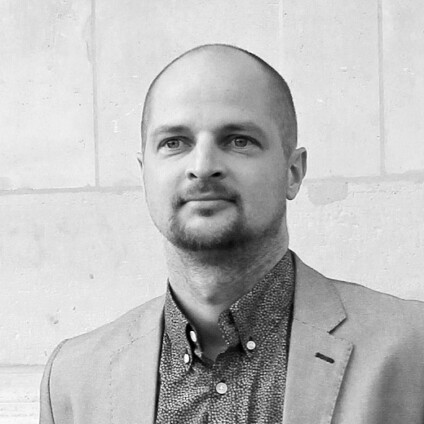 Matti Pärssinen
Architecture
Industrial Design
Ceramics
Public Art
Designer
Hey! I am an 42-year-old architect and designer from northern Finland. I live in Helsinki and currently work at LPV architects, mainly with educational buildings. My areas of interest are architecture, product design and public art.

I completed both architect and designer degrees at Aalto University. The topic of my diploma work in architecture was colour design principles for building façades.
Experience

Work experience

LPV Architects

Architect

2019 – present

Kirsti Sivén and Asko Takala Architects 

Assistant designer

2017 – 2018

Tenfour Communications Oy

Graphic designer

2016 – 2017

Freelance designer

2014 – 2016

Kalevala Jewelry

Service designer

2011 – 2013

Education

Aalto University

Architect

Aalto University

Master of Arts (Applied art and design)
Works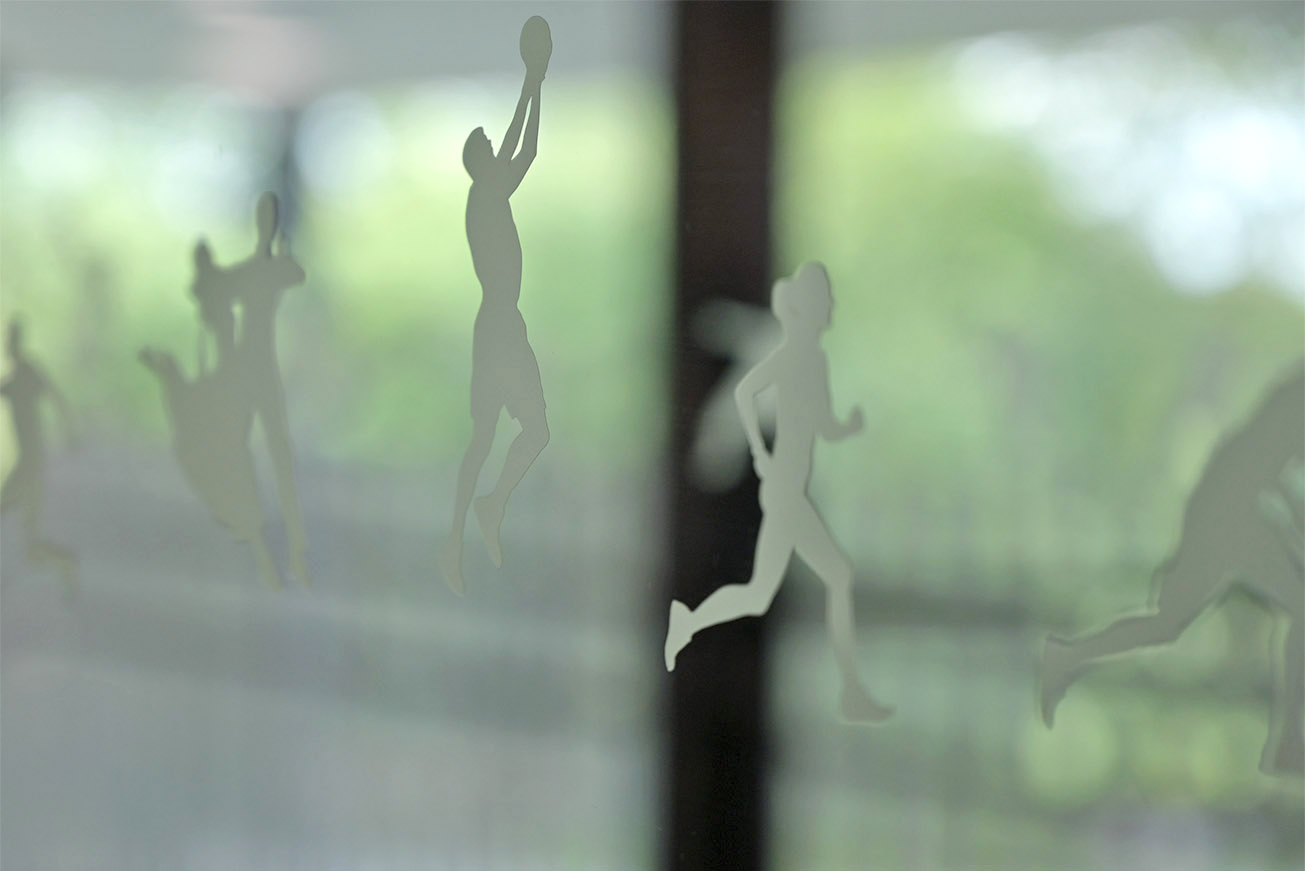 My work as an architect also includes signage design and large-scale graphic design for facades. Mäkelänrinne high school renovation and extension plan: LPV architects.
Collaborators
LPV Architects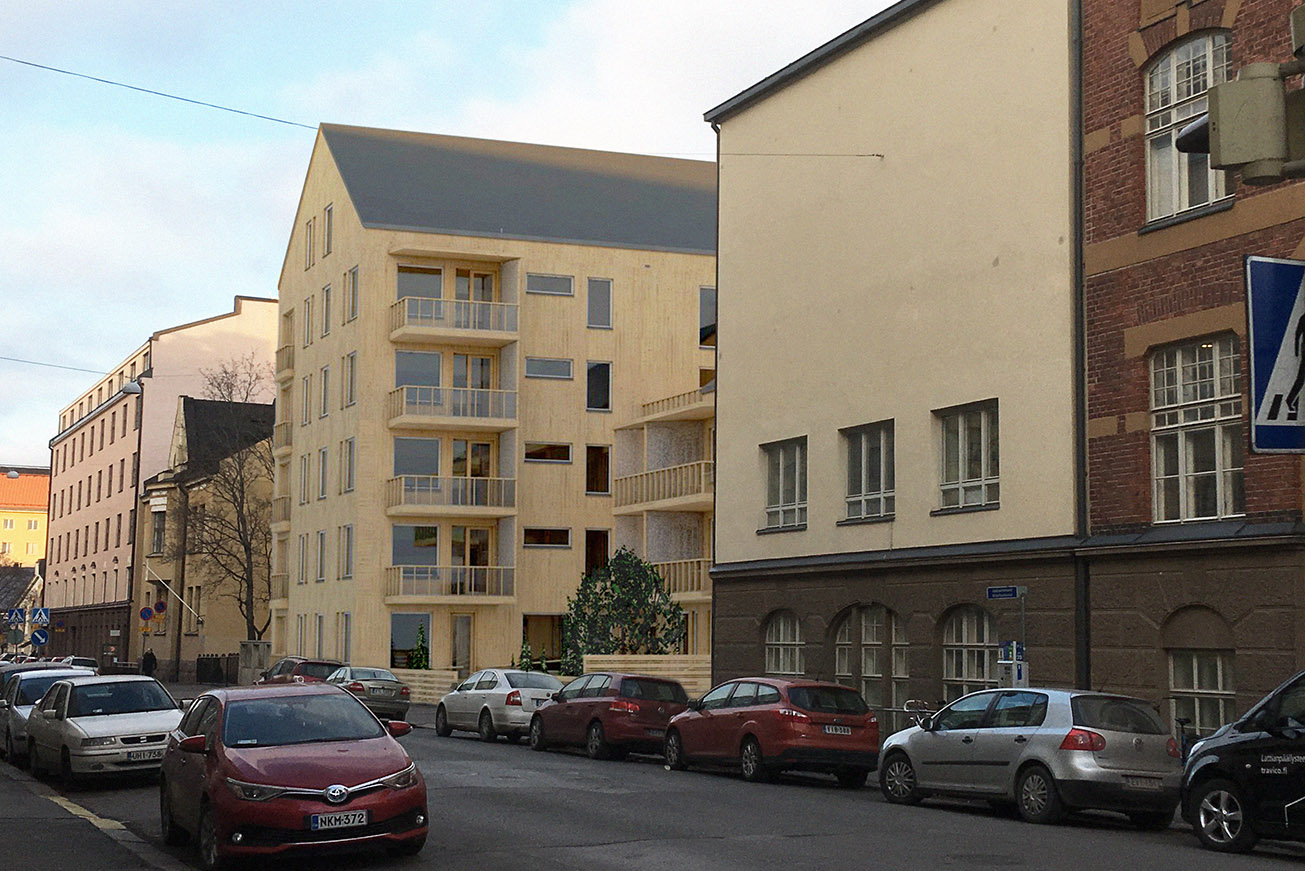 I designed a CLT-framed wooden multi-storey building with 22 apartments. There are seven different apartment types with two stairwells. In the design, efforts have been made to maximize natural light both outdoors and indoors. The moderate building height respects the old building base of Etu-Töölö.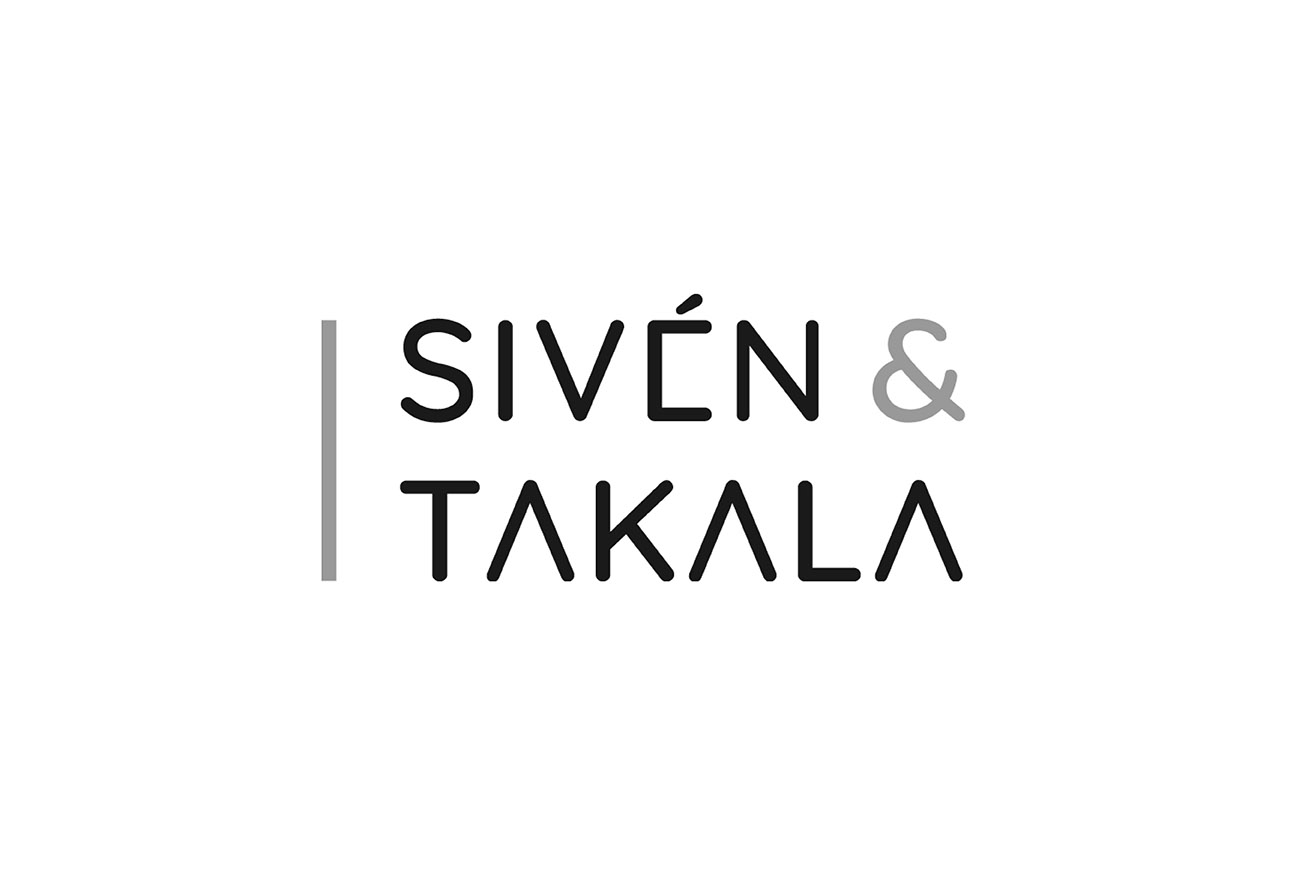 Visual identity for Kirsti Sivén and Asko Takala Architects
Collaborators
Kirsti Sivén and Asko Takala Architects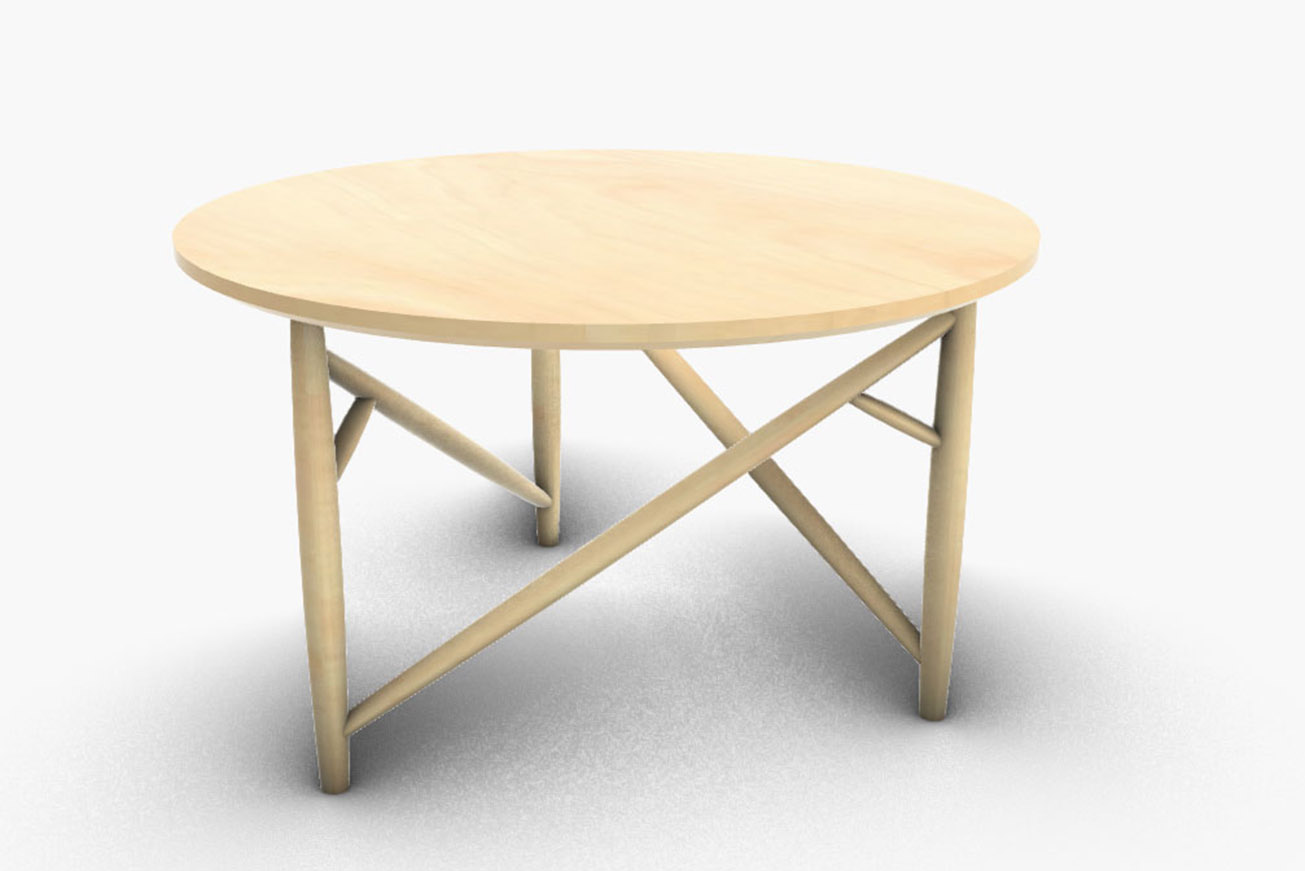 "Mikado" is an elegant coffee table. The turned leg parts and the table top are solid wood. The structural rigidity of the leg is achieved with light gestures. The wooden parts of the table can be made in different colors, such as black waxed.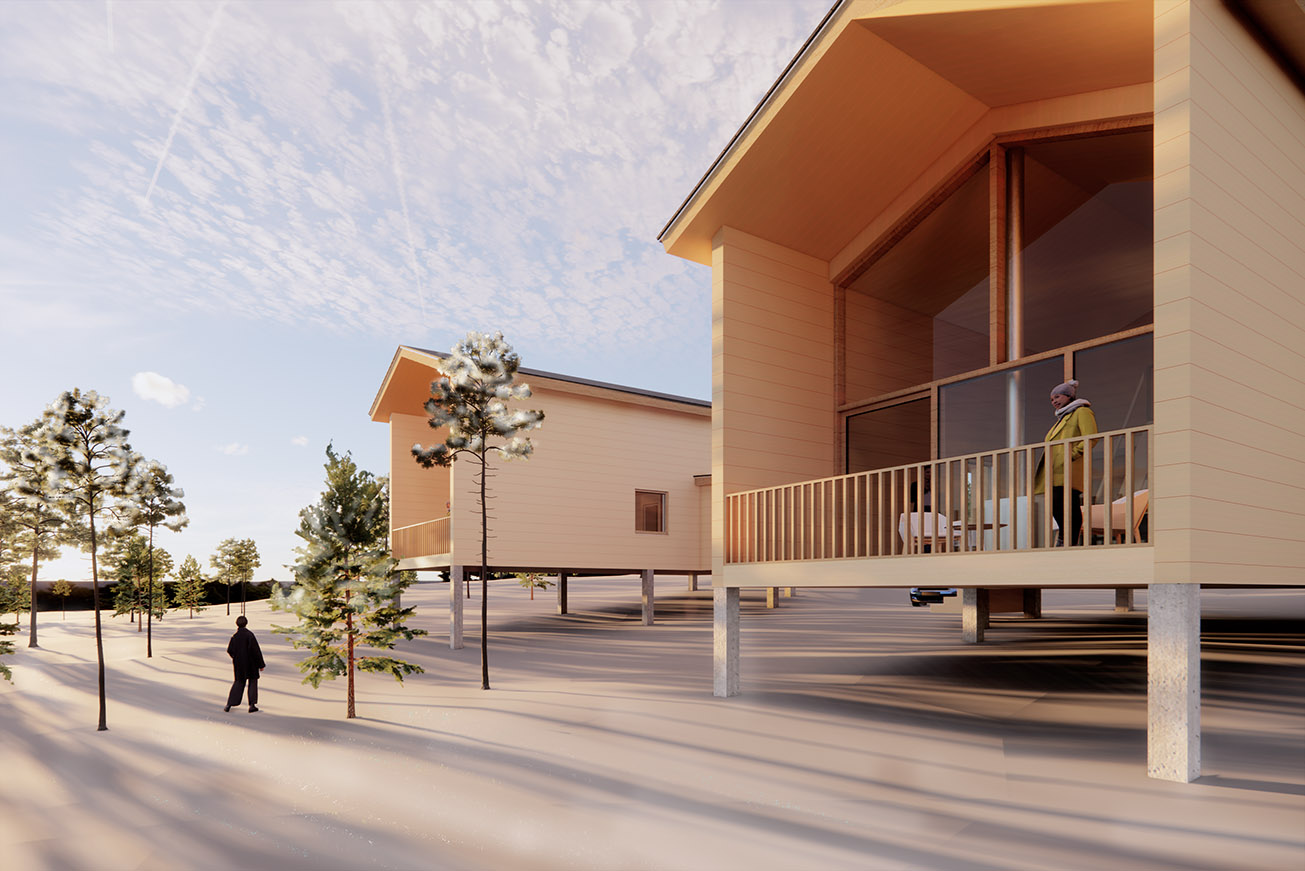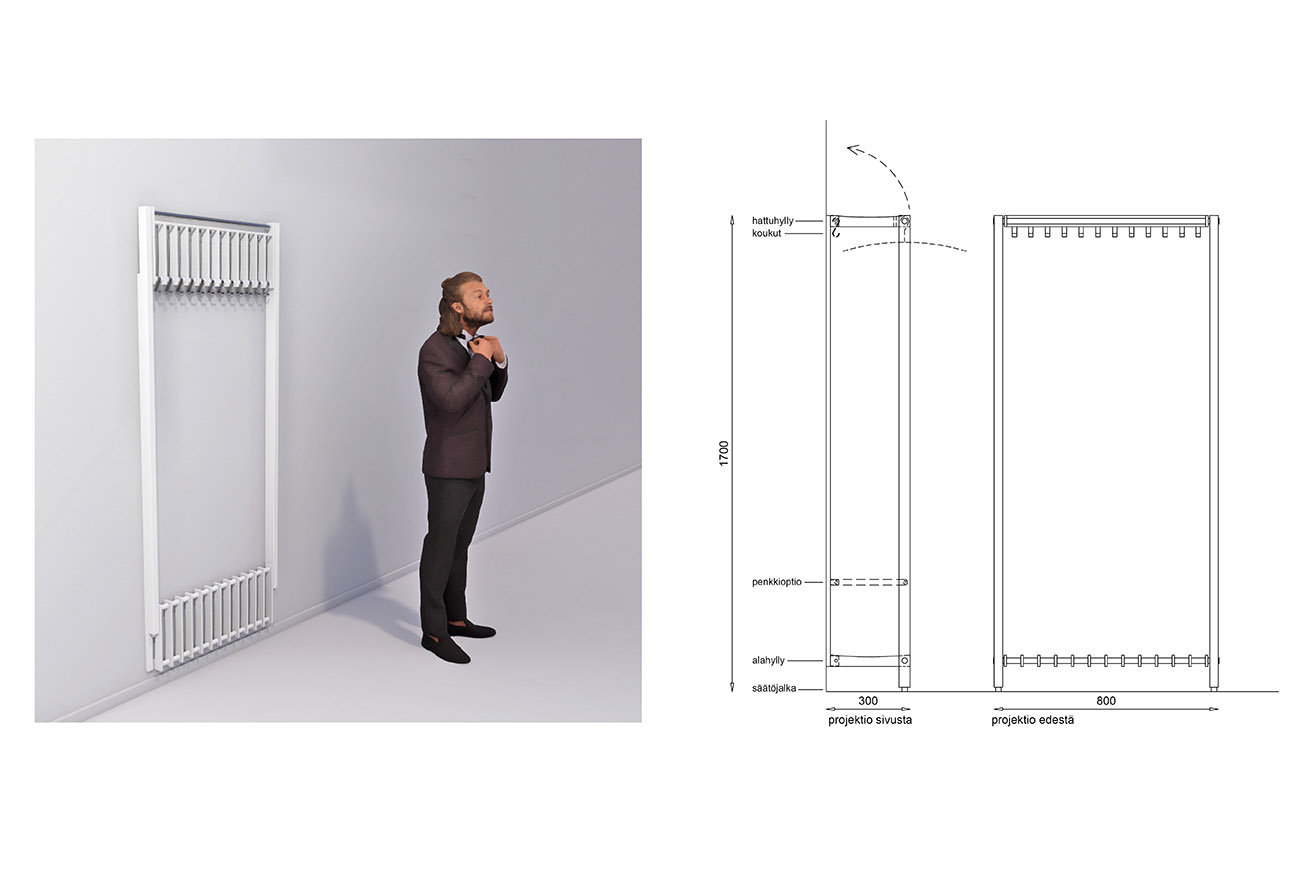 "Off the wall" is a wall-mounted coat rack that folds onto the wall. It is suitable for both homes and public spaces. Thanks to its folding, the coat rack provides additional space when the situation requires it. The coat rack can be used unfolded or folded on the wall. It can be manufactured in different module dimensions to serve a variety of needs.
Collaborators
Tatu Pärssinen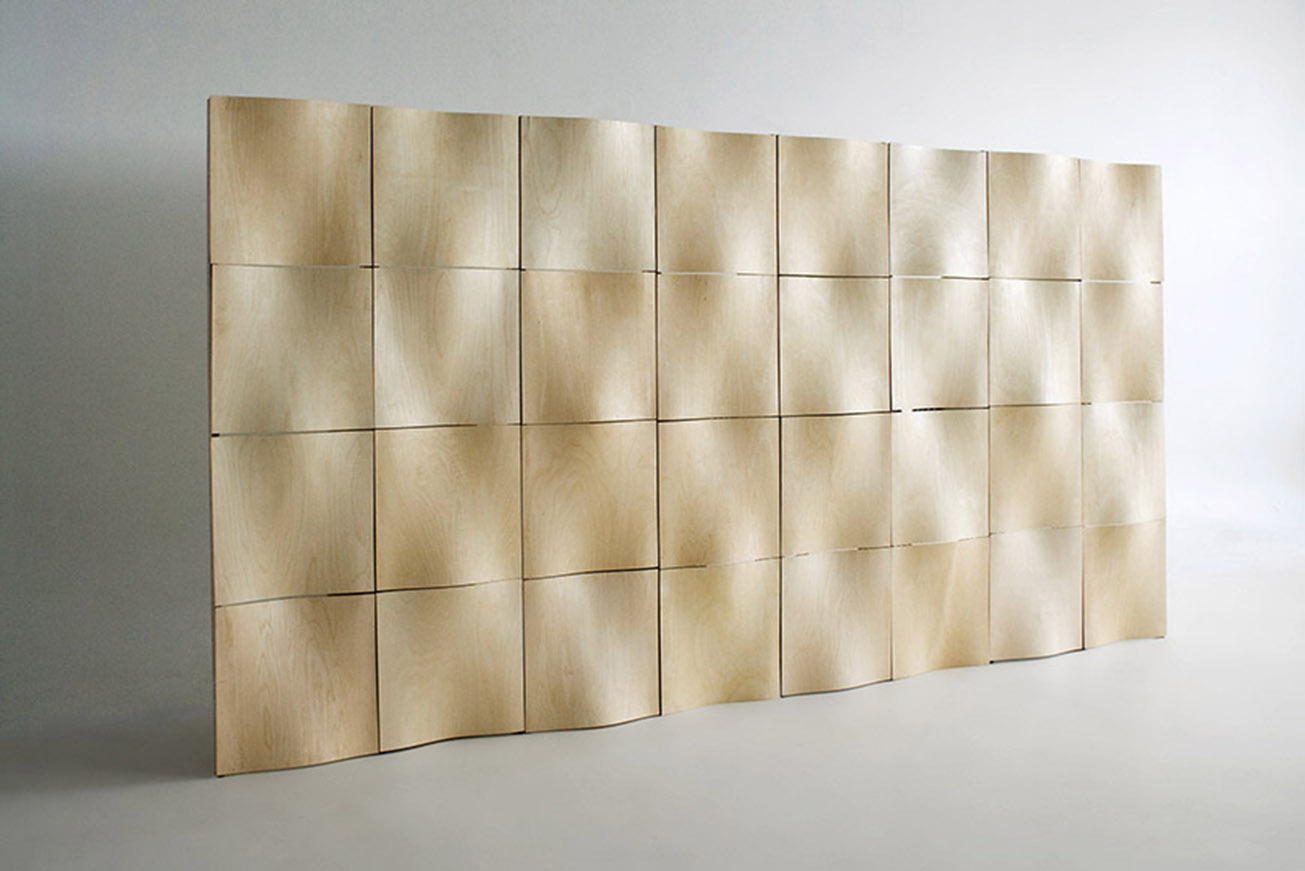 I designed and realized a wall panel system that repeats a continuous waveform. The wall panels are made of pressed birch veneer. Aluminum foil is laminated between the birch veneers to prevent electromagnetic radiation. [photo:Taavetti Alin]
Collaborators
Suomen Sähköyliherkät ry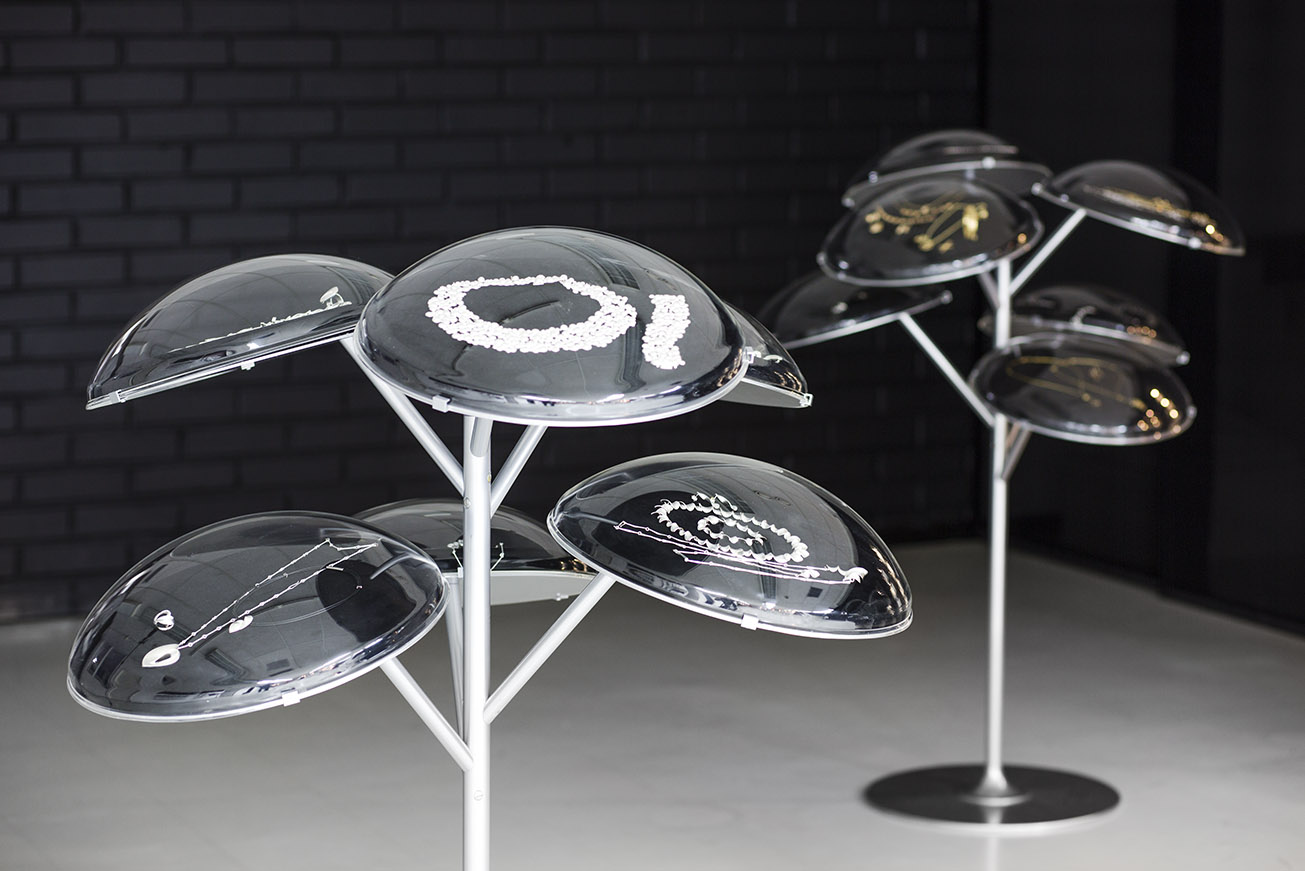 While working at Kalevala Jewelry, I designed sculptural display cases for the company's factory store and showroom.[photo: Teemu Töyrylä]
Collaborators
Kalevala Koru Oy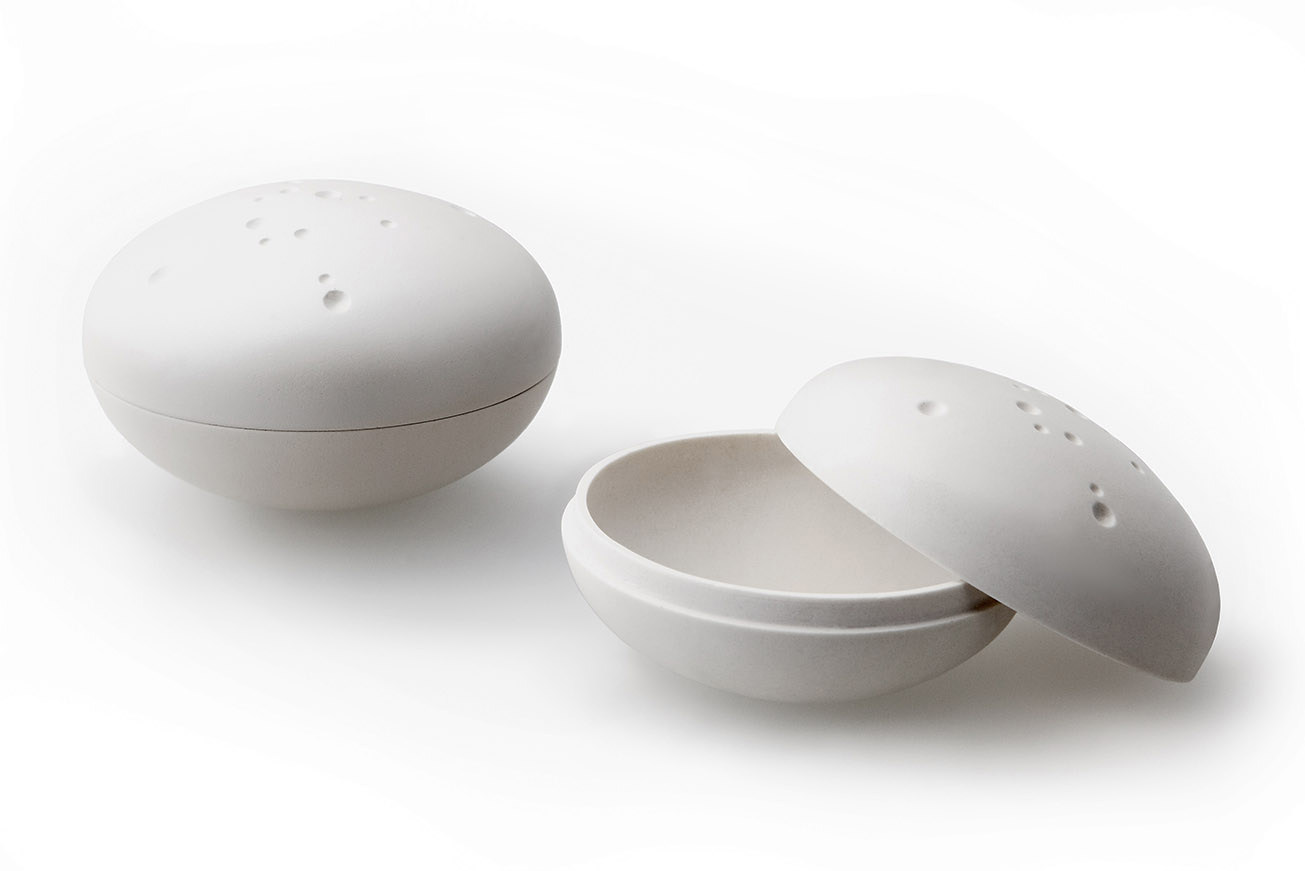 I made a storage box as a staff gift for Orion Corporation. I took second place in the competition. The lid of the box, cast from stoneware clay, has the constellation of Orion as an inset pattern. [photo: Chikako Harada]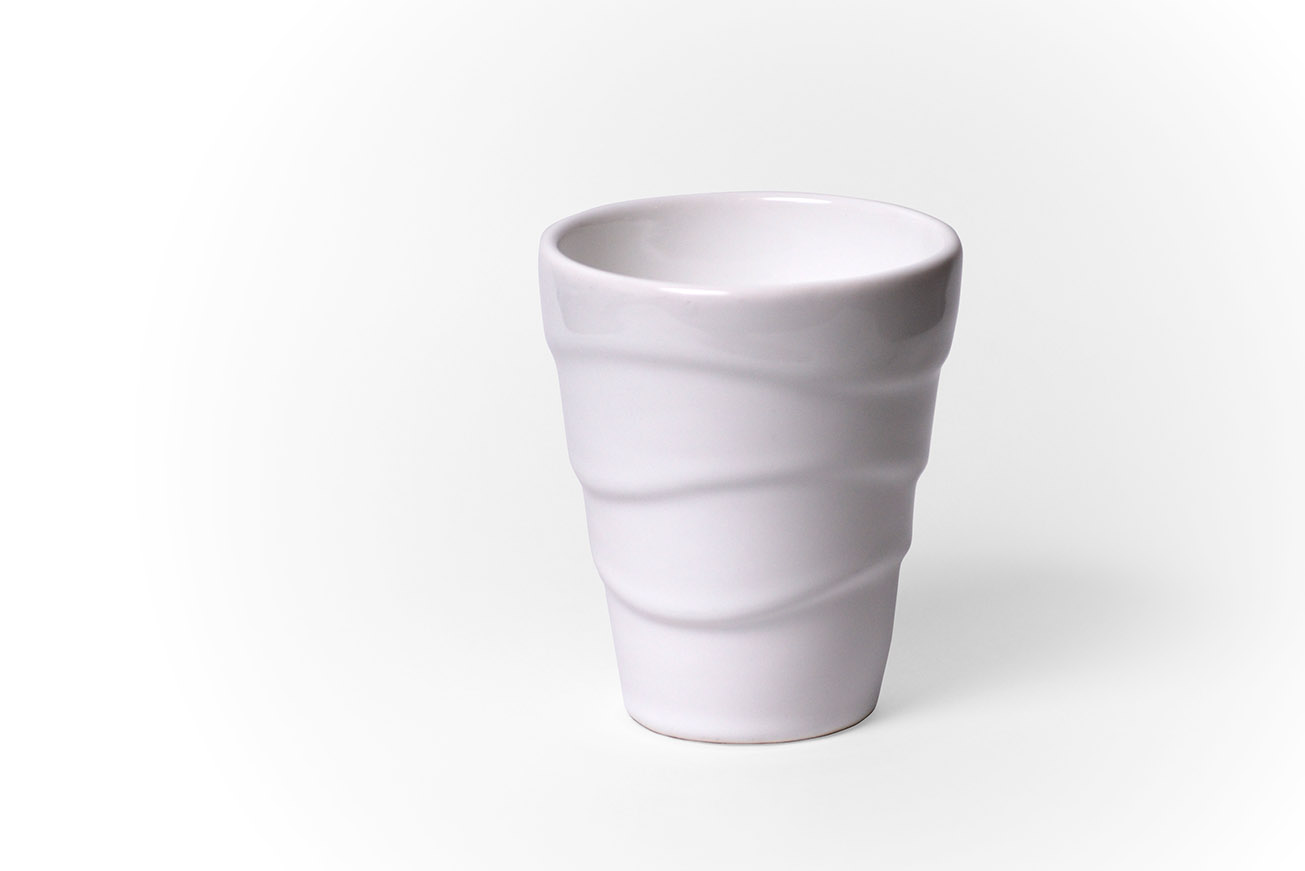 I designed a unique coffee mug as a gift for my wife.
Materials
Collaborators

LPV Architects

Kirsti Sivén and Asko Takala Architects 

Tatu Pärssinen

Suomen Sähköyliherkät ry

Kalevala Koru Oy