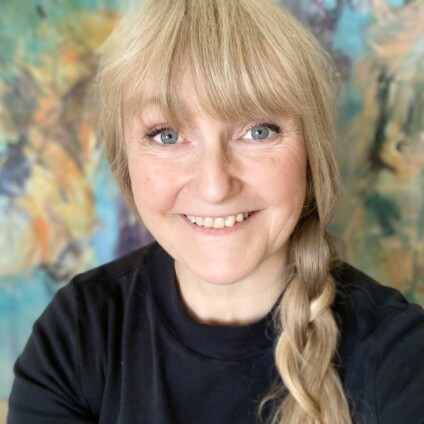 Nina Ekström
Ceramic Art
Ceramics
Visual Art
Artist
Visual Artist
vidÅn Design
Ever since i was a child I´ve been having a close look at the world. I´ve admired the nature and it´s animals. I strongly reflect what i experience and feel through different methods, mostly in the shape of a horse.
I am fascinated by this animal´s wisdom, peacefulness, primitive strenght and freedom it possesses.
In my work i want to portray all the aspects that are meaningfull andimportant in these qualities. The horses i paint are soulful.
 
My method in my art is spontaneous and intensive while my personal style is powerful as well as gentle at the same time. I mainly work with different kinds of painting methods , and when sculpting i use clay.

Additionaly, I have had a long career as a MakeUp Artist in the theater and media.

 
Experience

Work experience

Visual Artist

2018 – present

MakeUp Artist

1993 – present