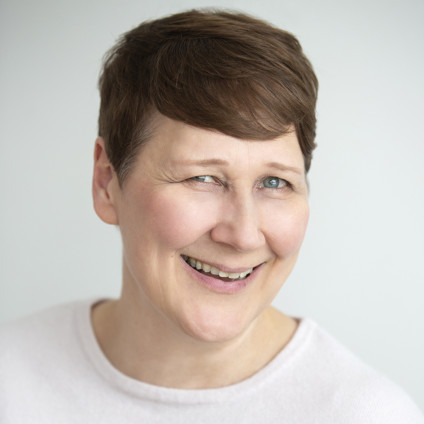 Päivi Charpentier
Lighting Design
Interior Architecture
Furniture Design
Industrial Design
Project manager
I develop, design and manufacture lighting solutions in our family business AICCI.

In addition to the AICCI lighting product range, we implement customer-specific lighting equipment for construction and interior decoration. Our design and manufacturing expertise covers indoor and outdoor lighting: special lighting fixtures, light panels, light boards and signs, illuminating surfaces for walls, ceilings, floors, furniture and equipment, as well as the design and manufacture of various project lighting.

The manufacturing is carried out sustainably at our factory in Muurame, Central Finland.

My mission is to create well-being with good light. In addition to beautiful light and lighting fixture, well-being and preserving biodiversity are important to me. I would like lighting to be more human-friendly and for people to better understand the importance of light from the perspective of their own well-being. I find working in a company manufacturing lighting in Finland rewarding and important. I can do my part to influence and ensure that the development, design and manufacture of products take into account the quality of light and the sustainable development, which are important for well-being.

I am happy to be involved in various design projects, both large and small. I hope that you will contact me at a low threshold and preferably already at an early stage of the project, when it is easiest to take into account the special requirements of the lighting solution so that the entire system meets your goals.

Please don't hesitate to contact me!

Experience

Work experience

Updated 8/2023

AICCI Ltd

Lighting specialist, interior architect and designer

2016 – present

PubliCo Ltd

Partner

2003 – 2018

Chapentier Ltd

CEO, Interior Architect

Finnish Association of Architects, SAFA

Membership Secretary

1992 – 1996

University of Art and Design Helsinki UIAH

Bachelor's Degree, Interior Architecture and Furniture Design

1996 – 2008

Aalto University, School of Arts, Design and Architecture

2008 – present

HSE, UIAH and TKK

International Design Business Management (IDBM) program

1999 – 2000