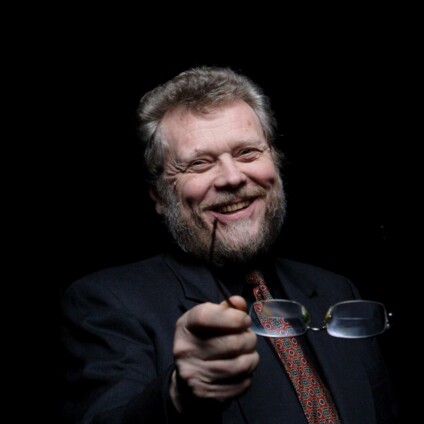 Raimo Nikkanen
Industrial Design
Designer
Director
Teacher

AALTO UNIVERSITY, School of Arts, Design and Architecture
Designstudio Ergoplan Ltd

https://www.linkedin.com/in/raimo-nikkanen-ba041828/
https://designarkisto.fi/aineistot/muotoilutarinat/raimo-nikkanen/
https://www.aalto.fi/en/programmes/masters-programme-in-design/curriculum-2022-2024
https://cumulusassociation.org/
https://masterofeuropeandesign.wordpress.com/


BIO / Raimo Nikkanen is Professor Emeritus for Collaborative and Industrial Design programme at Aalto University School of Arts, Design and Architecture. He has been leading professor in Industrial design education over 25 years in Finland. He is also an entrepreneur and design consultant; owner of the design studio Ergoplan Ltd. est. 1982.

He studied Industrial design at undergraduate level in Finland and did his Master of Science Degree on Ergonomics at Loughborough University of Technology in England 1975. He acted half a decade as part time university teacher in industrial design, research methodology and ergonomics at Taik/UIAH and was a research fellow for Academy of Finland 1980-81. He made eminent consultant career as designer and ergonomist in Finnish B to B industry during 1980s and returned back to academic world as Professor of Industrial Design 1990. Under his leadership Industrial design education has expanded from single product design to a strategic partnership profession widely in business, industry and society. He has wide socetal connections and he has relized about one hundred real life projects as part of Master education with full compensation of the work to the university and to students of their immaterial rights. He has envisioned through multidisciplinary master education like IDBM, International Design Business Management, upcoming new Aalto University 2000 and he has been a motivated member of Academic and Tenure Track committees of the university during the first four years just before his retirement. He was also the President of ORNAMO, Association of Finnish Professional Designers 1997-2000

He has been a catalyst for international progress and succeeds at Aalto University School of Arts, Design and Architecture. He was founding member of Cumulus which started 1990 as an Erasmus network with six European design institutions and is now established International Association of Universities and Colleges of Art, Design and Media with 350 member institutions from 63 countries by 2023. Nikkanen was also founding partner of MEDes- network. Master of European Design network is based on deep understanding of design profession through two separate full exchange years between seven European partner institutions. Nikkanen has been on leading position on both organizations over 20 years.

Throughout his academic career he has worked in several governmental committees in Finland and been external international academic expert and evaluator in assessing professor positions, doctoral and master thesis as well as entire curricula of educational institutions. His knowledge of design education worldwide is significant; he has visited and lectured far over 140 institutions during last 25 years.

He has been honored; Design Fellowship of the Finnish State 1973, Honorable position of Designer of the Year 1993, Knighthood,-First Class- of the Order of the White Rose of Finland 1998 ,"Estlander Medal in Silver" 2012 and Honorable Membership of Ornamo 2017.
Experience

View CV

Work experience

Updated 8/2023

AALTO UNIVERSITY School of Arts, Design and Architecture


Professori Emeritus, Industrial and Strategic Design

1989 – present

Ergoplan Oy


Managing Director, owner

1982 – present

Education

Taideteollinen oppilaitos, Helsinki Finland

Industrial Designer

1968 – 1972

Loughborough University of Techonology, England

Master of Science,Ergonomisc

1974 – 1975