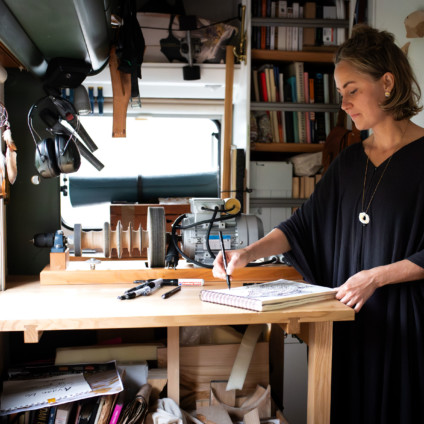 Minja Kolehmainen
Crafts
Furniture Design
Public Art
Artist
Designer
Craftsperson
www.minjakolehmainen.com
Minja and Mobile Workshop
Artist and Cabinetmaker, making sculptures and installations for public and private space.

Kolehmainen examines connection between self and nature through sculptures, furniture, installations and illustrations. Being present, listening, seeing and diving deep into the mind is playing a big role in her work. She feels that without connection to yourself, others and nature, we are gonna die before we even realize that we are alive. Live now. 

Kolehmainen lives a Nomadic life and is doing artistic work in a small caravan called Minja & Mobile Workshop. She might be the first and only one to do that in Finland. She renovated a little workshop and home in an old cute caravan. Kolehmainen travelled around Finland and the rest of Europe to get more technical skills and to learn about life and herself. At the moment she lives and travels in Finland.

Nature is the most important value for Kolehmainen. You can sense that in her art: carefully selected wood, high quality and sustainable sculptures. 




Experience

Work experience

Minja & Mobile Workshop/Artistic work

Artistic Grant, Finnish Cultural Foundation

2021 – 2022

Nikari Oy

Cabinetmaker

2013 – 2021

Unto This Last

Machining CNC router, Cabinetmaker

2010 – 2011

Education

Nikari Oy

Further education, Vocational examination of woodworking, apprenticeship at Nikari Oy, Fiskars, Finland


2013 – 2015

Vocational qualification in basic woodworking

Vocational qualification in basic woodworking, Teuva, Finland

2011 – 2013

University For Creative Arts

Applied arts (BA), Kent, Rochester, UK

2006 – 2009

Västra Nylands Folkhögskola

Visual arts

2005 – 2006
Works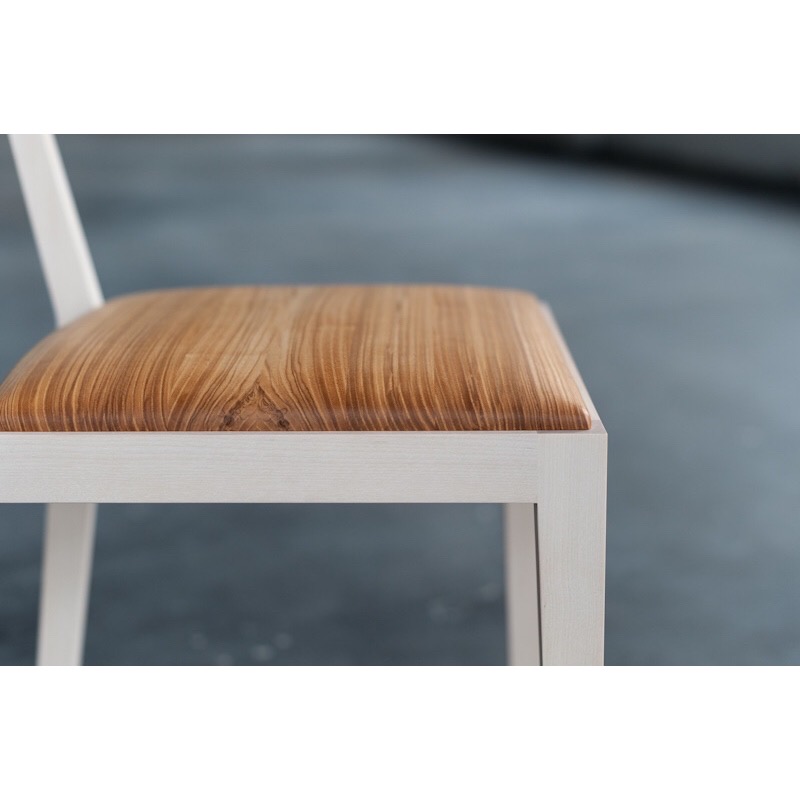 2015
Sculptural chair, combining art and function.
Carefully selected material to make an illusion of a soft upholstery with an amazing organic pattern. Combining art and function. This piece is a portrait of myself in 2015. I have always seen furniture as a kind of human-like characters. The chair is a sculpture that combines art and practicality.Limited edition of 200 pieces. Numbered.Material: Structure Birch, Seat AshSize: H 78cm, W 45cm x D 47cm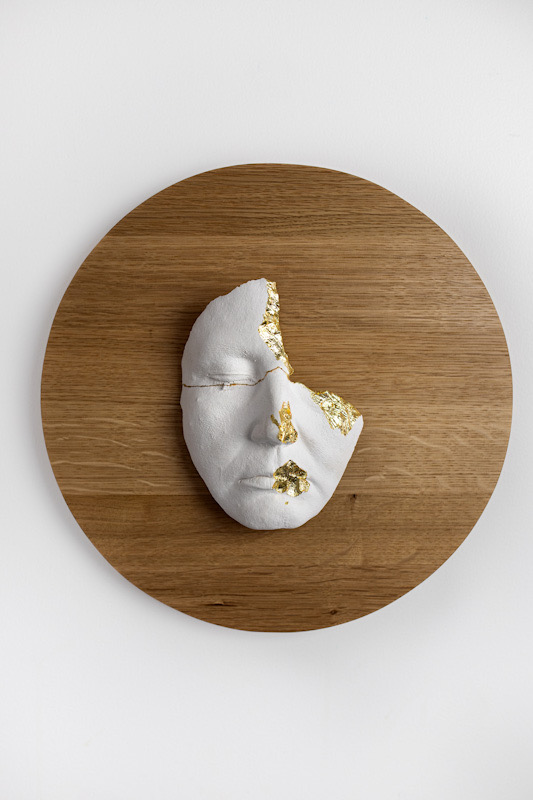 2023
Learning my boundaries. Every disaster is a valuable lesson to learn. Either you learn from it or you will continue to get "beaten up", until there is nothing left. It's time to learn and make a change. It's your responsibility.Material: casted plaster, Oak.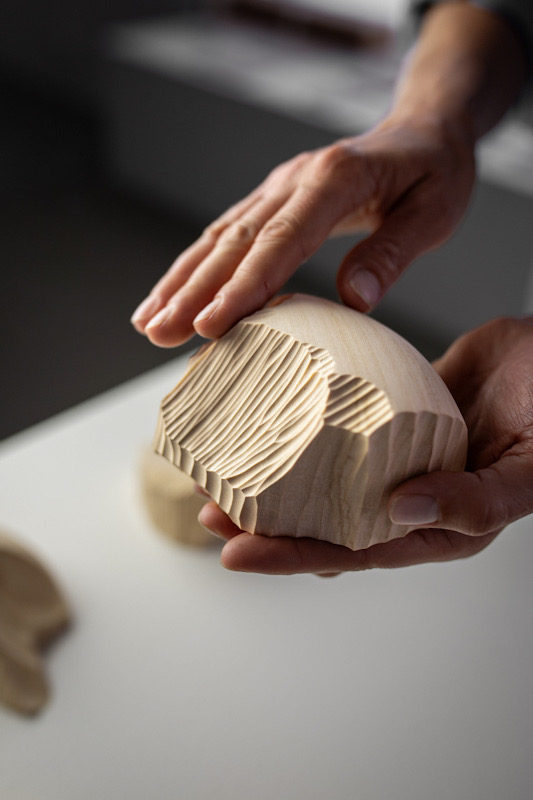 2023
Small sculptures you can touch. I encourage you to stop, slow down and sense. Calming and relaxing.Material: hand carved Linden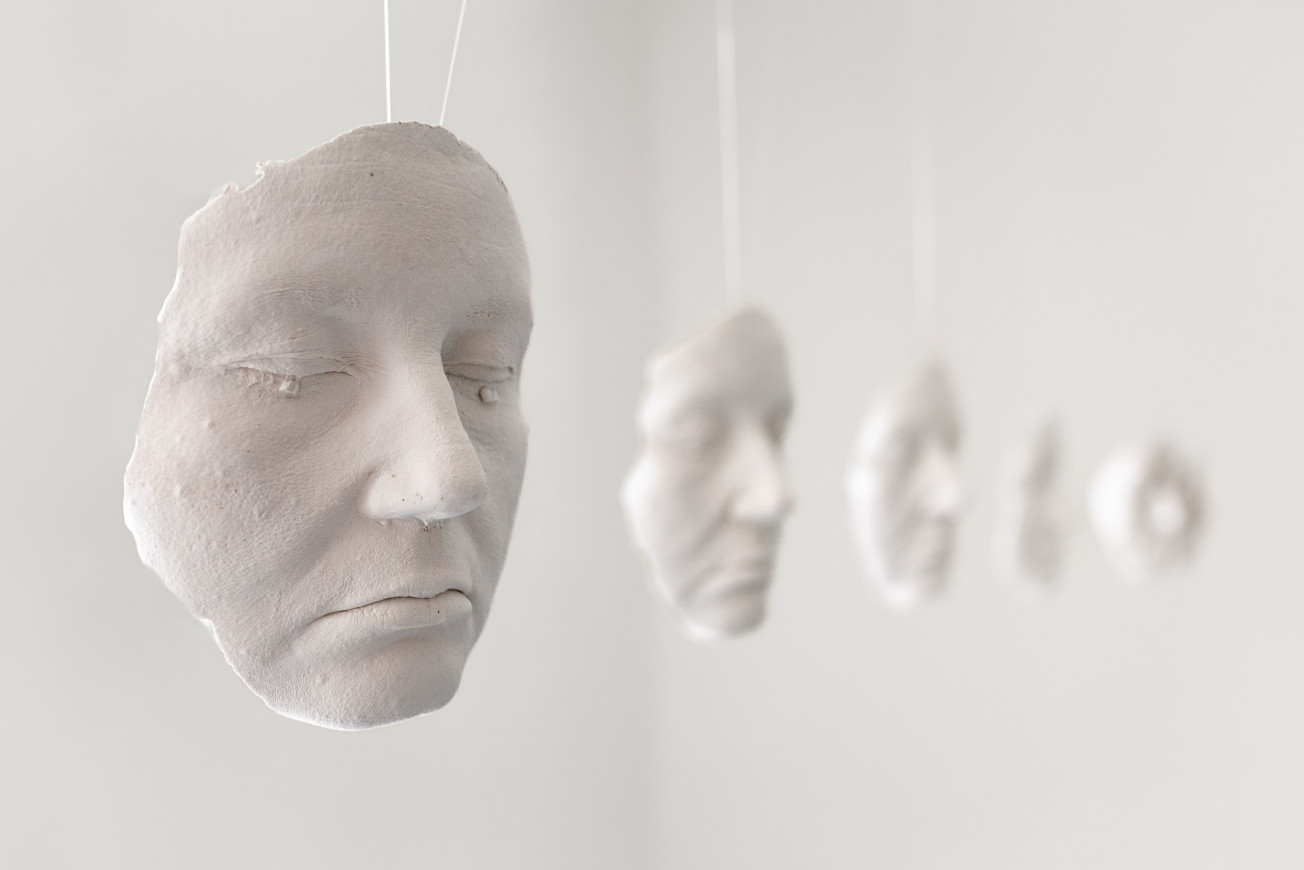 Installation where viewer could be part of making the art work. I invited person to look inside her/himself, feel the deep feeling/thought and let it out and share it with written words.
Text on the CONNECTION exhibition:Installation where you can be part of making the art work. I invite you to look inside yourself, feel the deep feeling/thought and let it out and share it with your written words.This is a safe space. No one is judging. I encourage you to take a marker, write your thoughts behind the face.I love you. <3Text with black marker is written by Minja Kolehmainen.Material: casted plaster, ink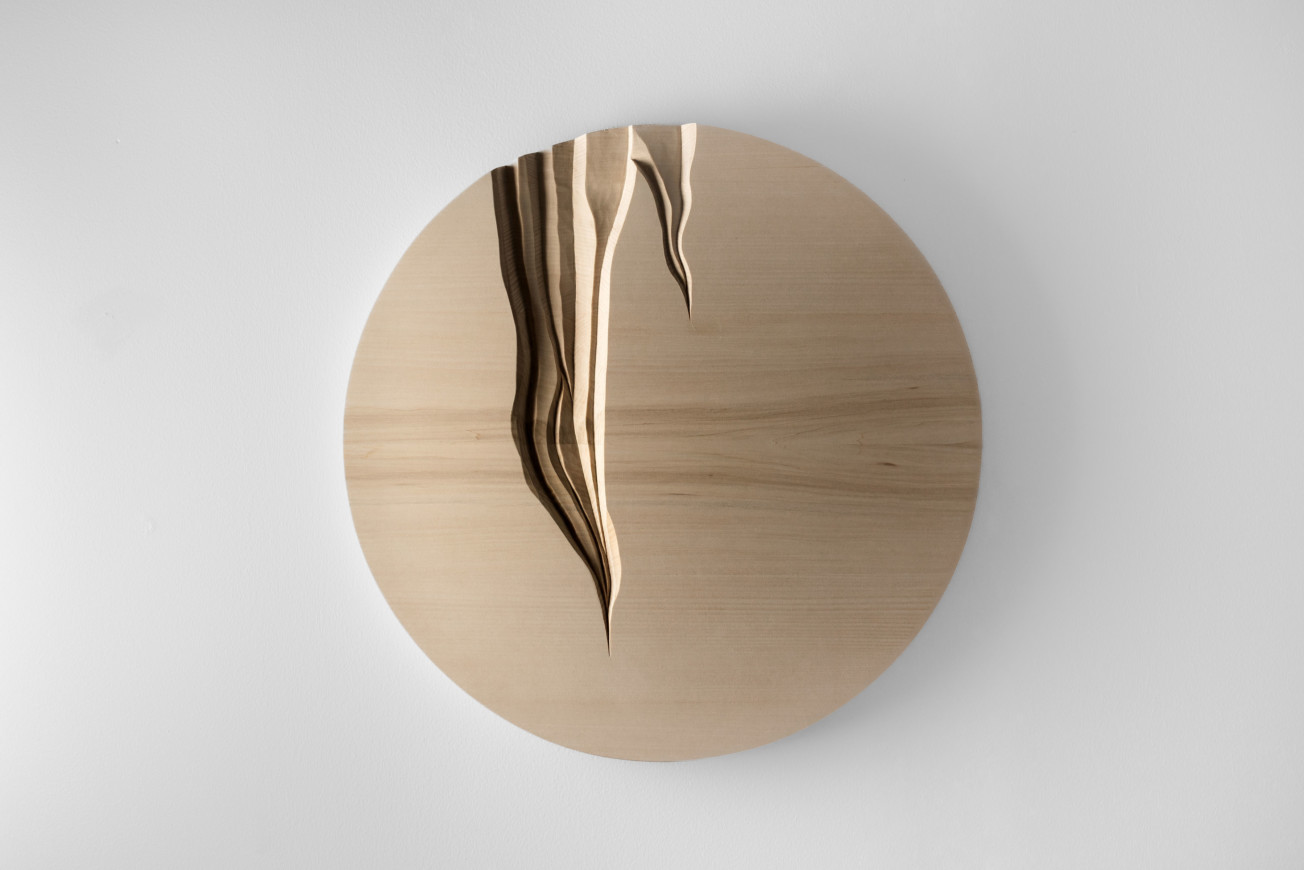 2023
Art work you can touch and connect.Material: hand carved LindenSize: 48cm x 3cm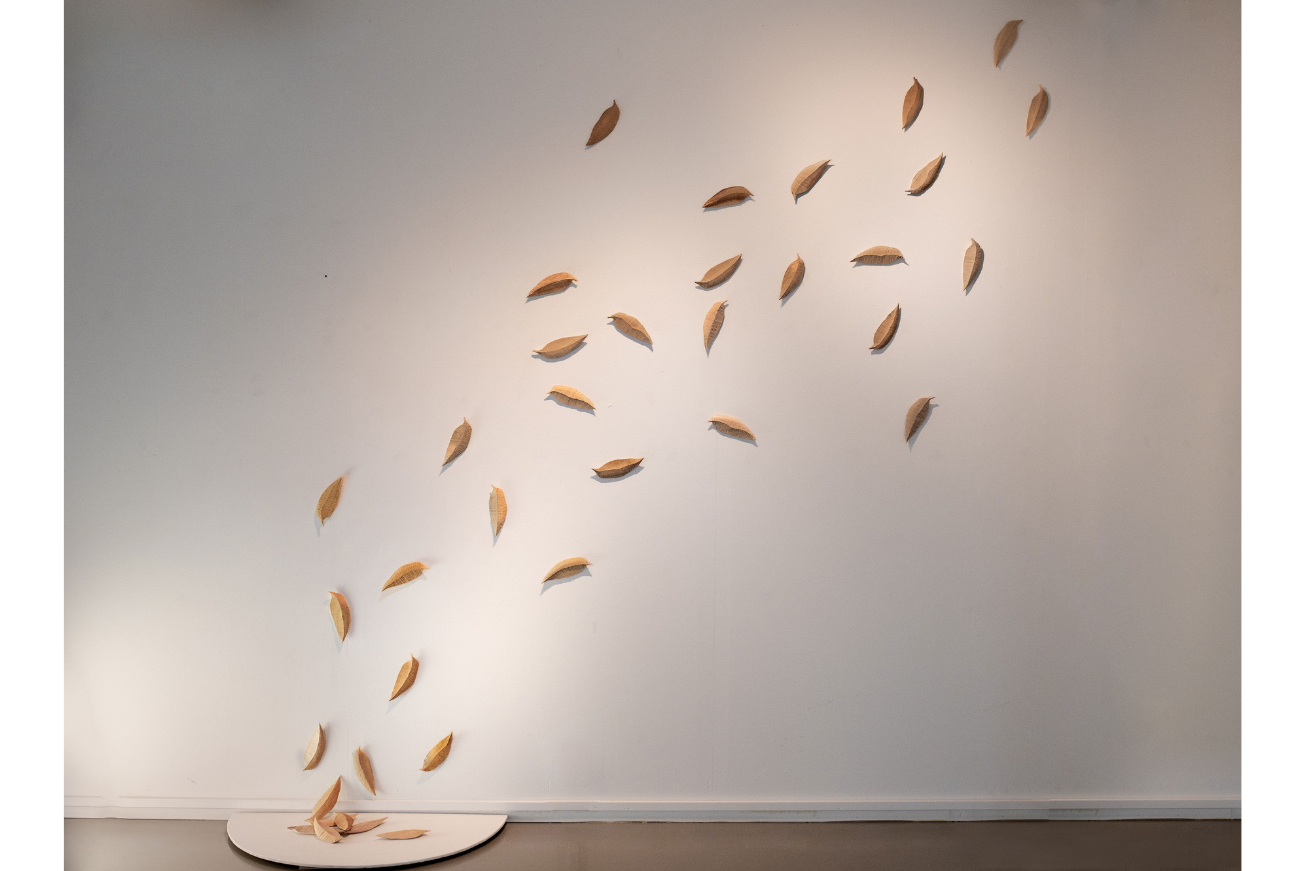 2023
Thoughts, patterns and feelings which serve you no more. It's time to let go of them.. Material: hand carved LindenSize: one leaf is approximately 20cm x 10 x 1,7cmFor public and private spaces.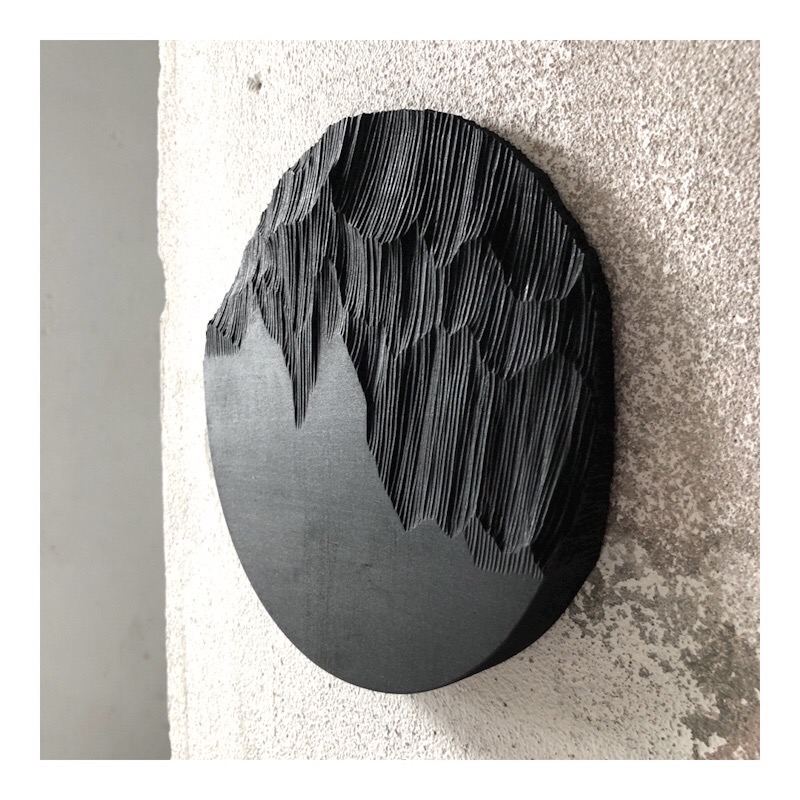 2022
Material: Hand carved Linden, Black stainSize: 22cm x  2,2cm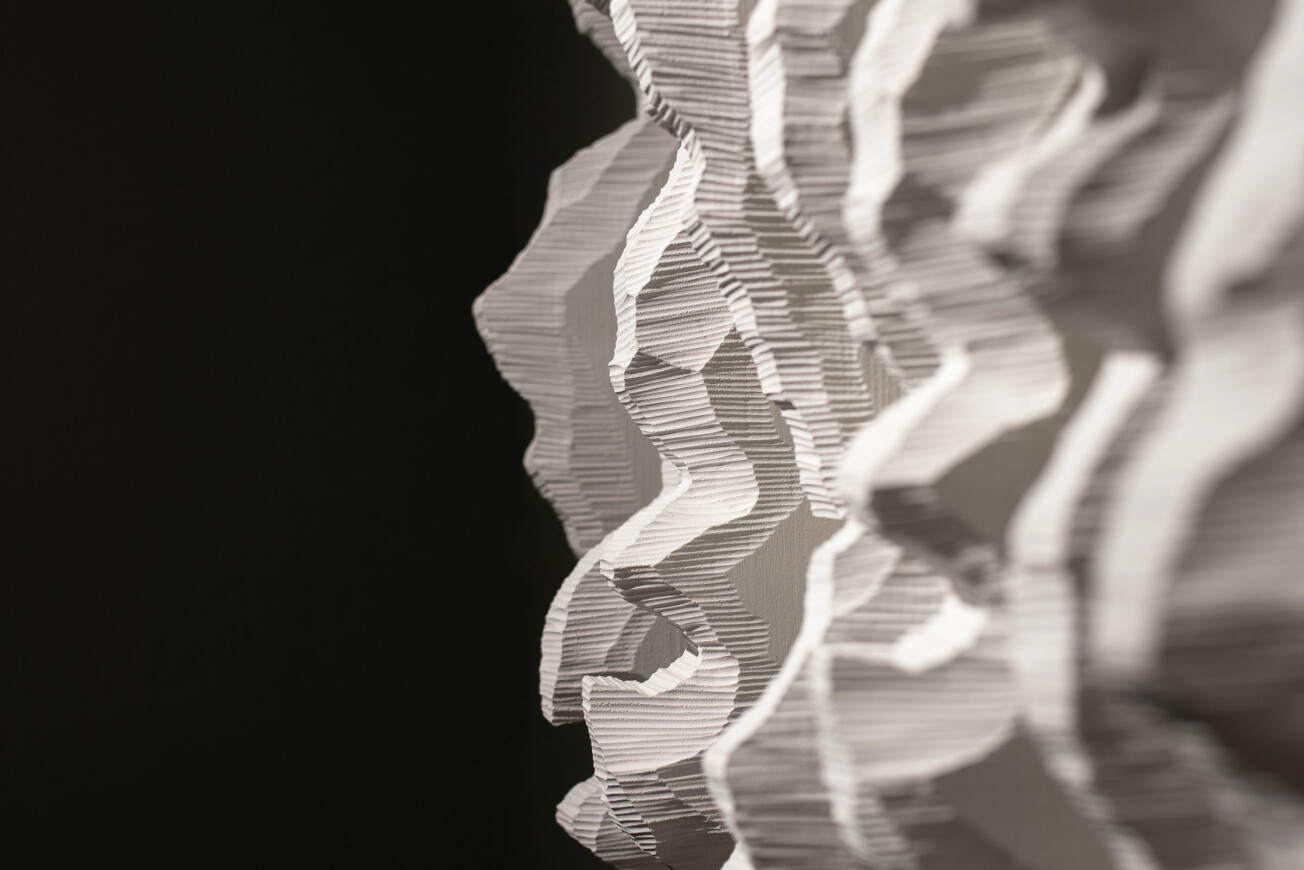 2022
Wall installation.Casted Plaster.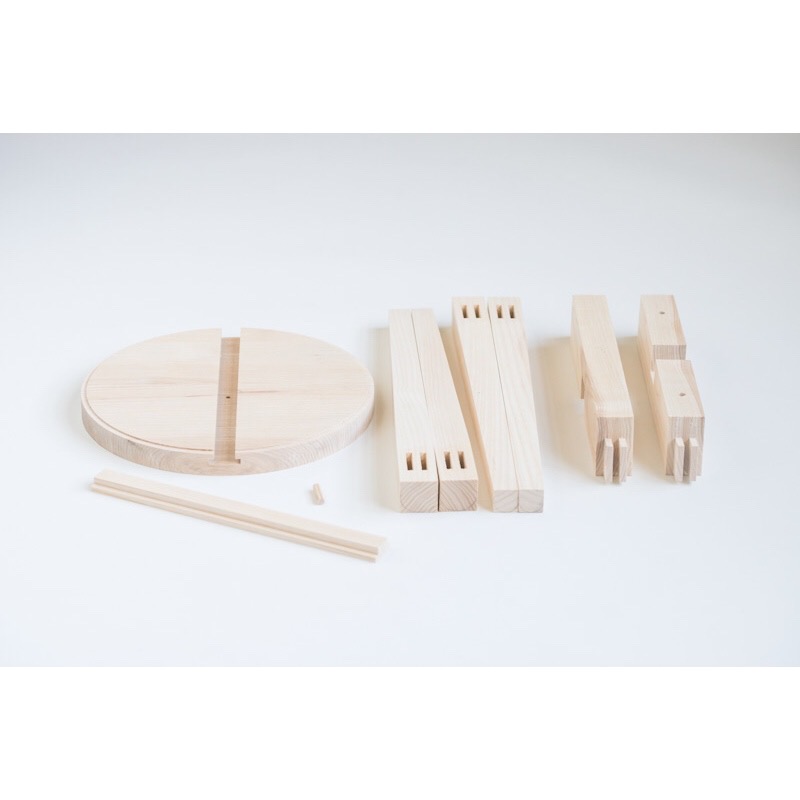 This work examines the cost of craft products. From a consumer's point of view crafts and hand-made design are often seen as too expensive. This installation depicts the artistic process by accounting for every minute and all the different costs and stages that go into creating a hand-made product. Made in a batch of nine stools, for the FACTORY exhibition in Fiskars 2019.Limited edition of 9 pieces.Material: AshSize: Diameter of the seat: 29cm H: 44cm, stackable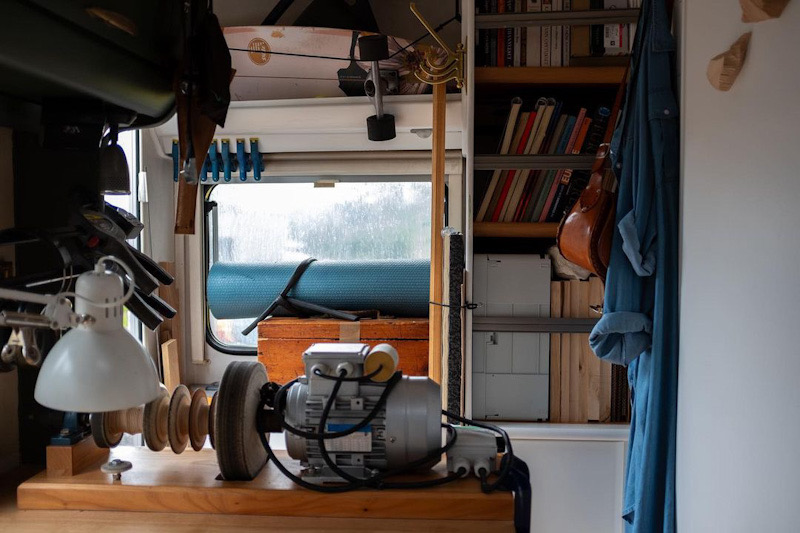 2021
In 2021 I built a home and working space for myself inside a tiny old caravan. In that year I traveled, made contacts with artists, lived a full time artistic life in Finland and also in the rest of Europe.  I got a lot of technical experience on carving and from a minimalist lifestyle. Staying almost every day and night by myself next to the Ocean, I started to be strongly connected  to myself and to nature. This gave me a lot of inspiration for my art and for my personal growth. At this moment I am still living and working full time on the road. Picture by: Tan Vuong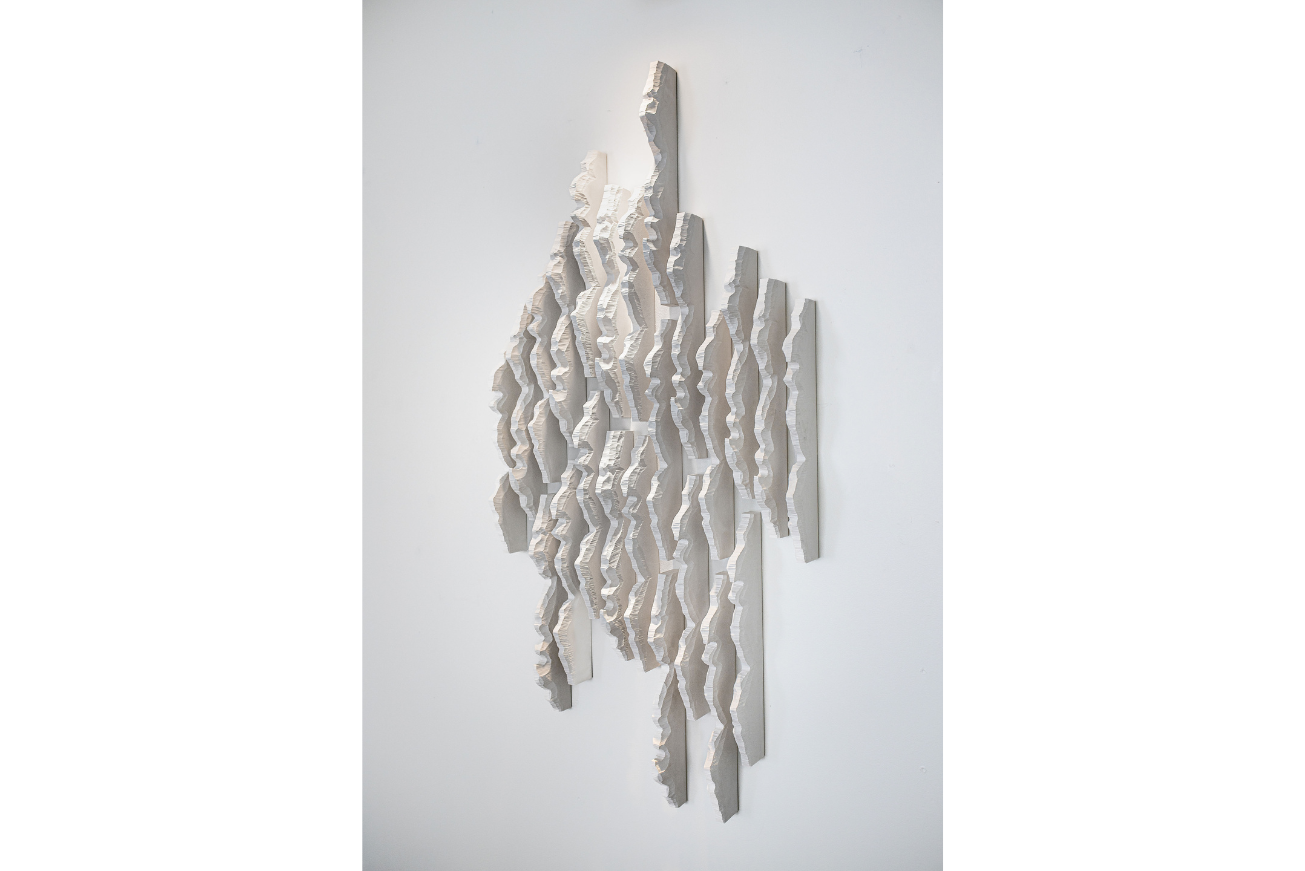 2023
Wall sculpture/installation.Material: Casted PlasterSize: 1,5m x 0,8m