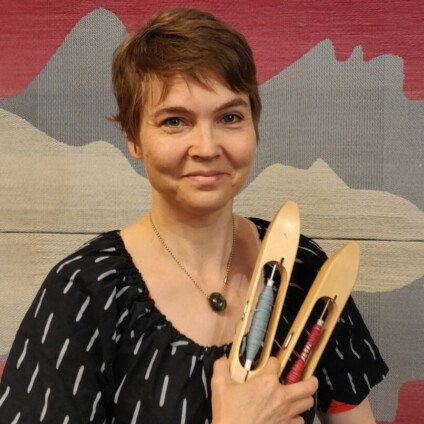 Sari Kettunen
Textile and Fibre Art
Textile Design
Crafts
Visual Art
Artist
Craftsperson
I am textile artist Sari Kettunen and I want to help you create comfortable homes and offices with the help of responsibly created textile art.

I am fascinated by old stories and folk art in its various forms. For thousands of years, they have conveyed things about being human and culture. Most of all, however, I get inspiration from the wonderful nature around us. It is a bottomless source of creativity.

My way of working is experimental, but also striving for perfection. I want to learn something new as each artwork progresses. I enjoy the technical side of weaving and the limitations of technology that I always want to overcome. I want each of my works to be meaningfully appealing and skilfully executed.

Experience

Work experience

Updated 11/2023

Sari Kettunen Art

Textile Artist, Entrepreneur

2015 – present

Kulman Kankaat

Textile Designer, Artisan

2002 – 2014

Hämeenlinna, Historical Museum

Museum Assistant

2000 – 2001

Tekstiiliverstas

Industrial Weaver

1999 – 1999

Turku University of Applied Sciences

Master of Culture and Arts

2020 – 2022

Häme University of Applied Sciences

Bachelor of Textile Design

1997 – 2001
Works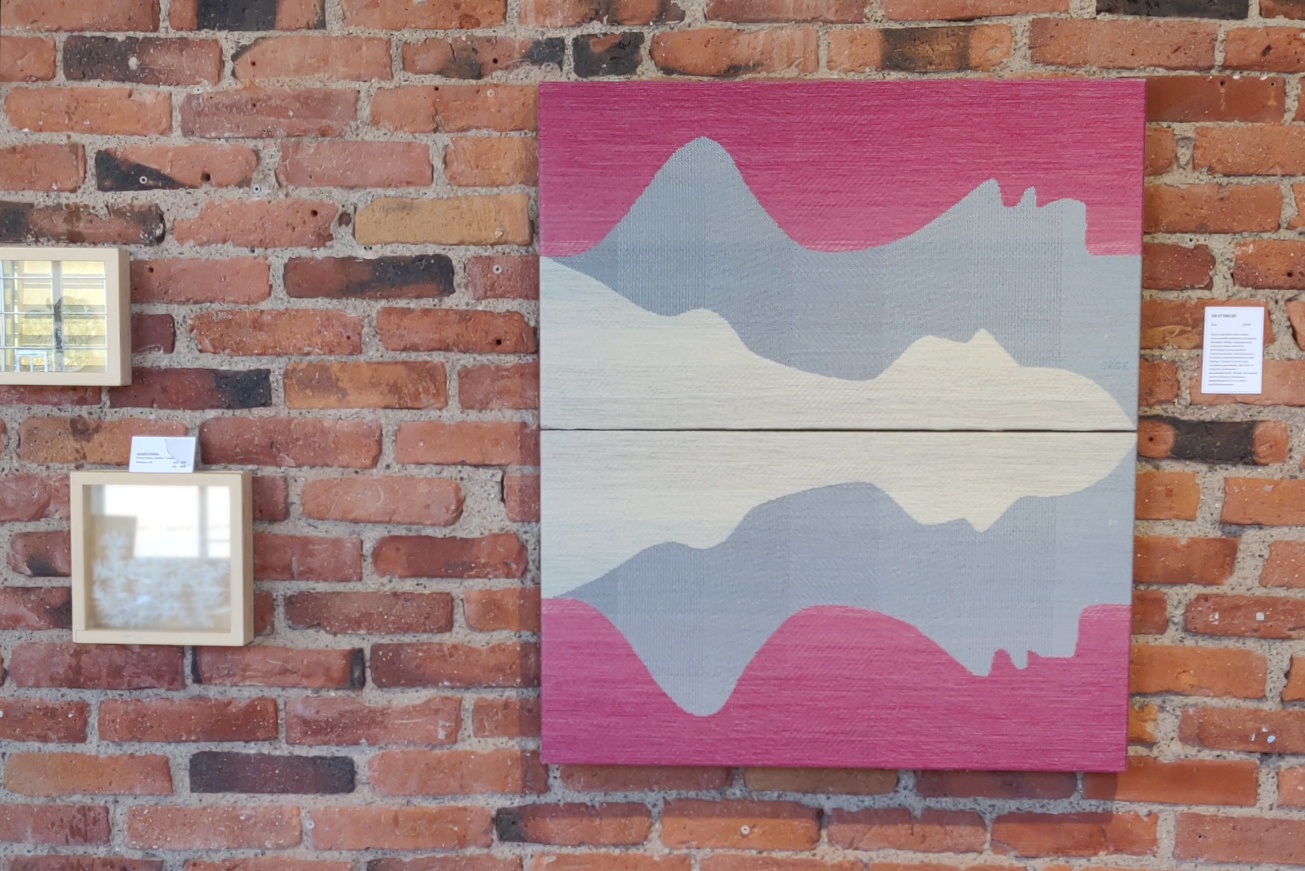 2023
Created by Gaia is a artwork that makes our eyes linger in the beautiful union of sky, mountains and sea.
Created by Gaia is an ensemble formed by two artworks that combine one of the creation mythologies, the wonderful forms of nature and concern for the state of our environment. The pieces are woven by hand from Finnish sheep's wool dyed with natural colors, biodynamically produced wool and GOTS-certified organic cotton. The entire work is plastic-free and environmental aspects and ethics have been taken into account in all stages of production. An acoustic element is integrated into the artwork (abrobtion class B).
Kudonta
Tools and methods
Materials